Smells like home for the holidays
I seem to be on a scent quest lately with all these perfume posts. I don't know why, but I hope you all like it. I promise diversity will return to my blog right after the holidays!
I was thinking about all of the home scents that I love this time of year, and obviously my first idea is to share them all with you here. Perhaps it is because yesterday as I was walking up the steps of the building I could smell the fir tree that our building's guardian put up in the entry hall, perhaps it is the delight of coming home to an apartment that smells lovely and the rapidly approaching Christmas day… But I am avid about holiday scents this time of year. I have four, yes four, diffusers just in the living room! These also are great gift idea for those of you who are not sure what to get people at the last minute! 😉
Here are my favorites, not in any particular order :
Fir Balsam by Geodesis. It smells like Christmas trees and warm Christmas cheer! They sell it in candle and spray form as well.
I am also crazy about L'Occitane's Rameau d'Hiver scent. It too smells just like a winter Christmas tree. It brings out the nostalgia and the childhood memories.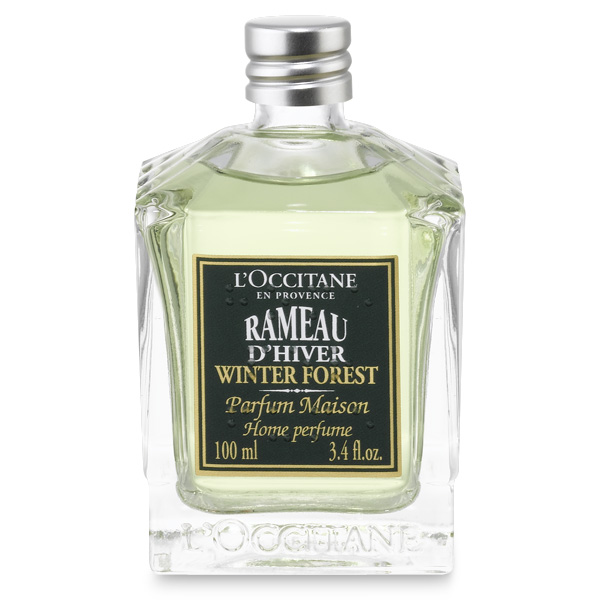 There is also another perfume, that isn't necessarily meant for the home, but I like to use for an ambiance scent : Ambre Narguilé by Hermès. It has these hints of cinnamon and holiday baking that make me melt into a kid again.
.
.
.
.
.
.
.
.
And now to go bake some cookies with nutmeg….